Hello Guys, Proxima here
We are stuck on the issue of having enough main characters, as we might not have enough important people to make the story line. We will be needing generals and leaders, and instead of creating an applcation, we will interview you on skype. after the interview if we decide we can use you in the story, then you will need to create a bio which will be added to the Main Characters section in the forums! If you want to get involved then you can message me on Skype or PM me on the forums!
Thank you and Good luck!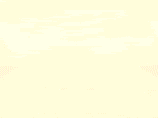 ~Proxima~